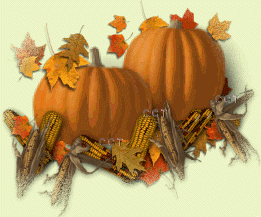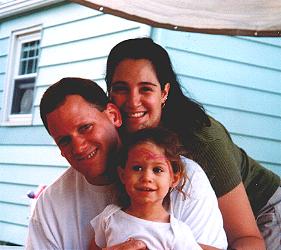 Danny, Stephanie and Jillian usher the summer out with Kaitlyn's birthday party....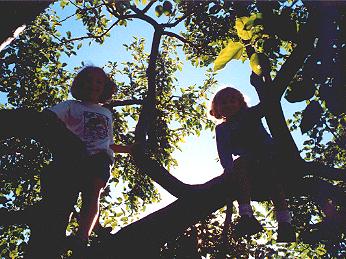 Alicia and Kaitlyn climbed the apple trees at the orchard...

While Megan and Jillian play on the swings.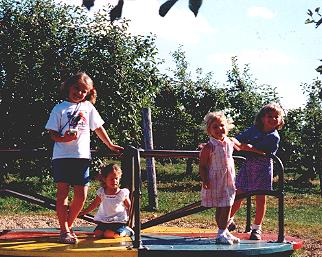 They all had fun on the merry-go-round!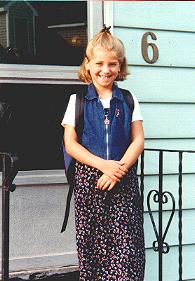 But soon school started and Alicia...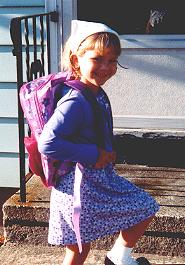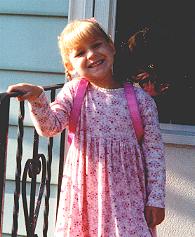 and Megan look forward to their first day.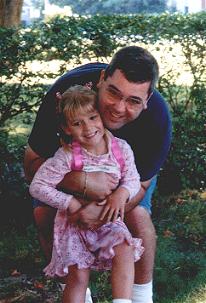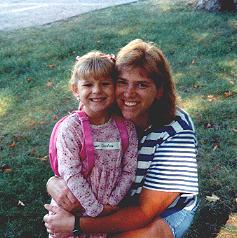 ...and Mommy give Megan one last squeeze as they send their baby off to her first day of pre-school.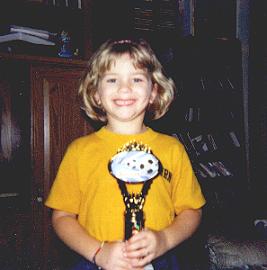 Kaitlyn ends her soccer season with a trophy that she proudly displays!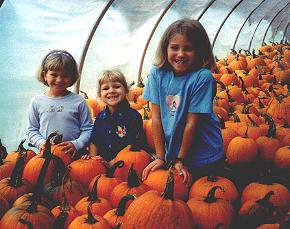 Alicia, Kaitlyn and Megan get ready for Halloween!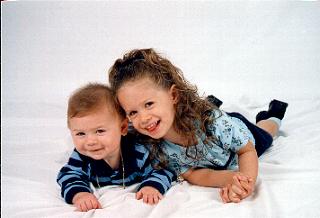 Jillian and Jason had fun acting silly for the photographer.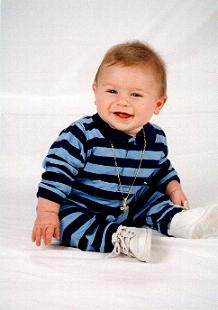 Jason even sat up for the occasion!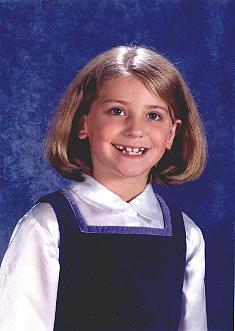 Alicia had her school pictures taken.

We all ushered out the summer and welcomed the autumn leaves....but no-one was more happy than Bandit, who jumped into Mom's arms at the sound of thunder...I think he's the happiest to see THAT season end!